SUZUKI GSX-R 1000 STICKERS gsx 600 700 1000 Decals Bike Fairing Package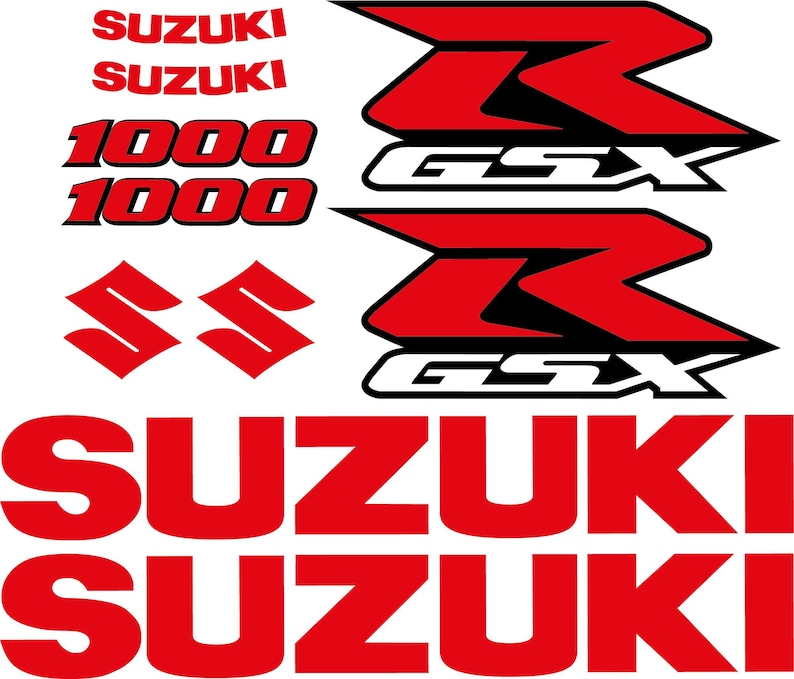 Price: $2999 CAD
This GSX-R Kit will fit on any GSX-R 1000 produced in any year.
The whole set includes
2:: "" R; GSX""/ 7.5″" x3.2″".
2: "" Suzuki""/ 3.2″" x0.5″".
2: "" SUZUKI""/ 13″" x2″".
2: "" S""/ 2″" x2″".
2: ""1000″"/ 4″" x 0.5″".
We only use quality materials such as professional grade laminate which will secure your brand new stickers from UV bleaching and scratches and a tough adhesive which won ' t degrade season after season nor remove any paint if you decide to take it off. All my sticker labels are produced on a Roland XR-640 which is able to print and cut specifically and effectively.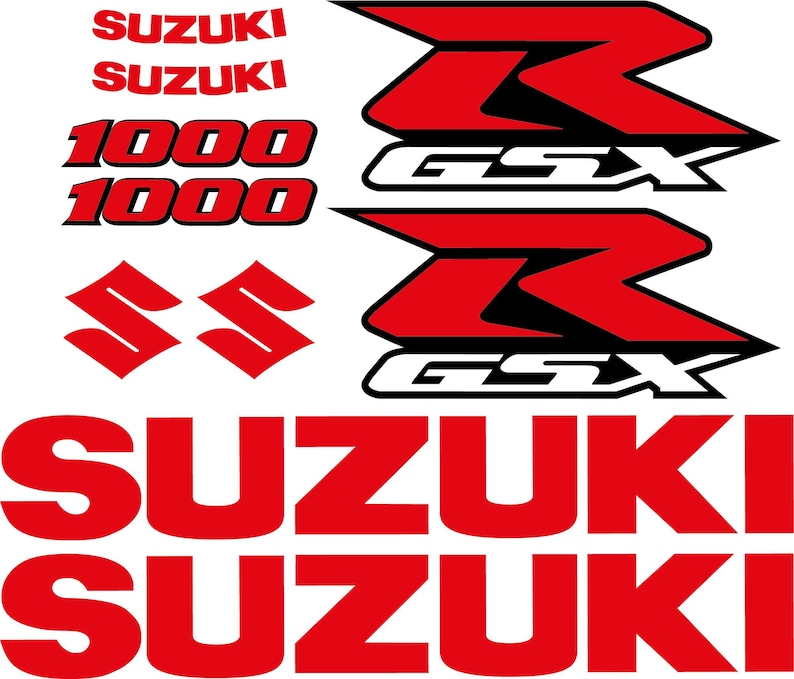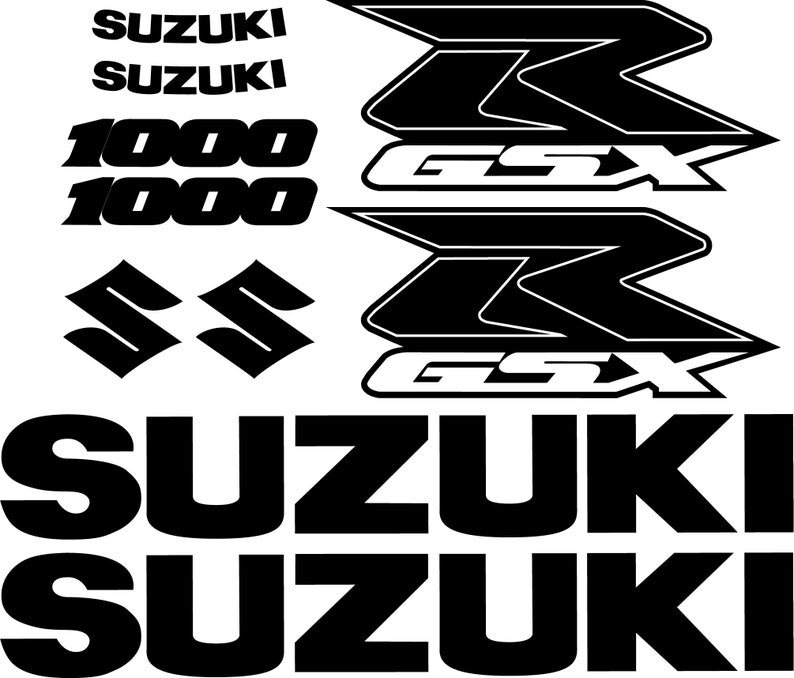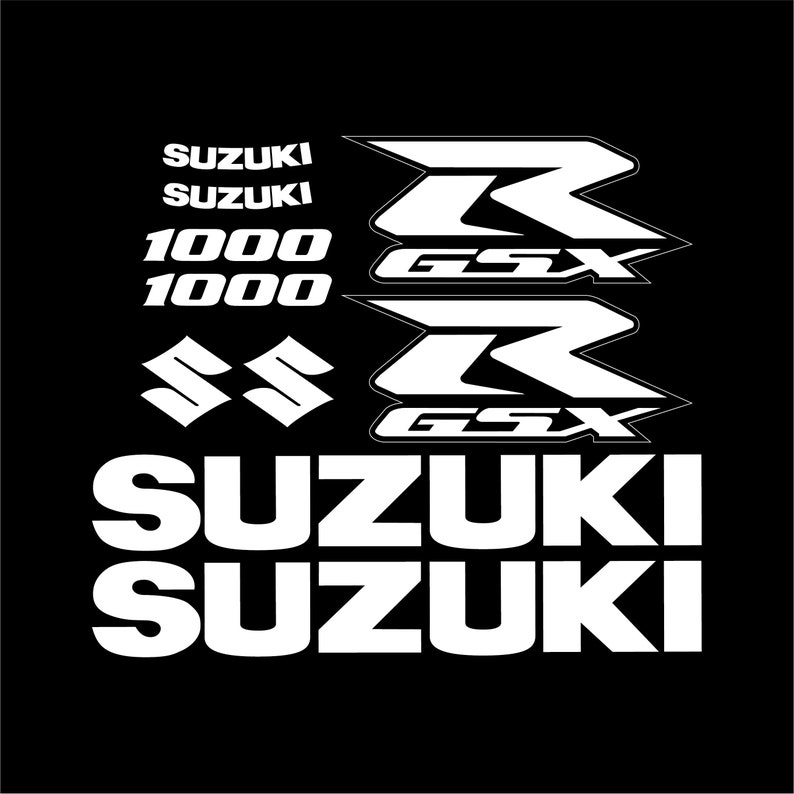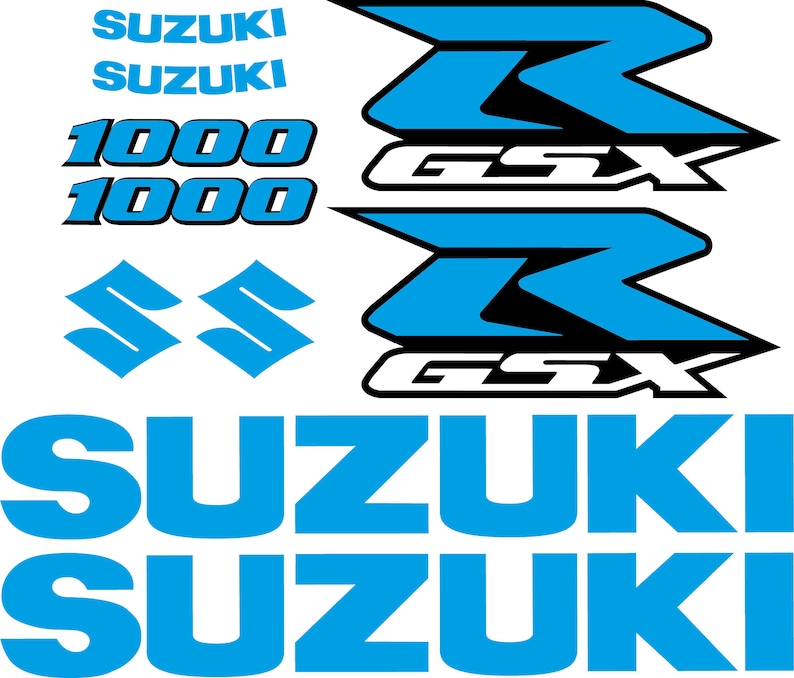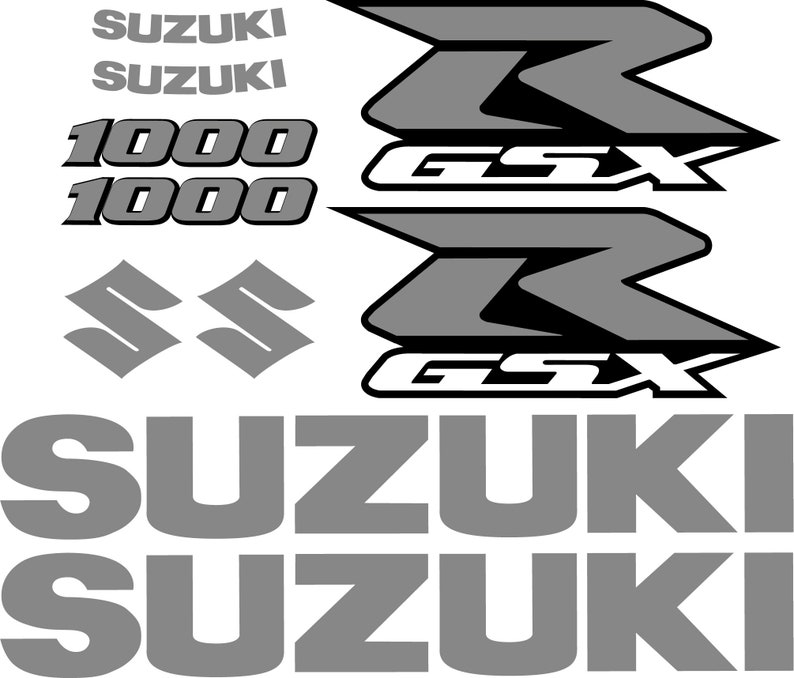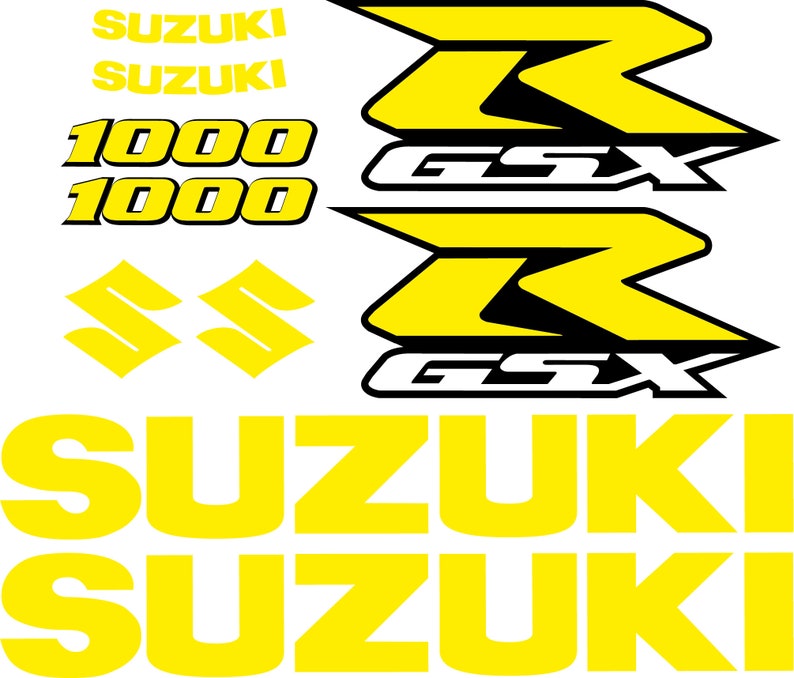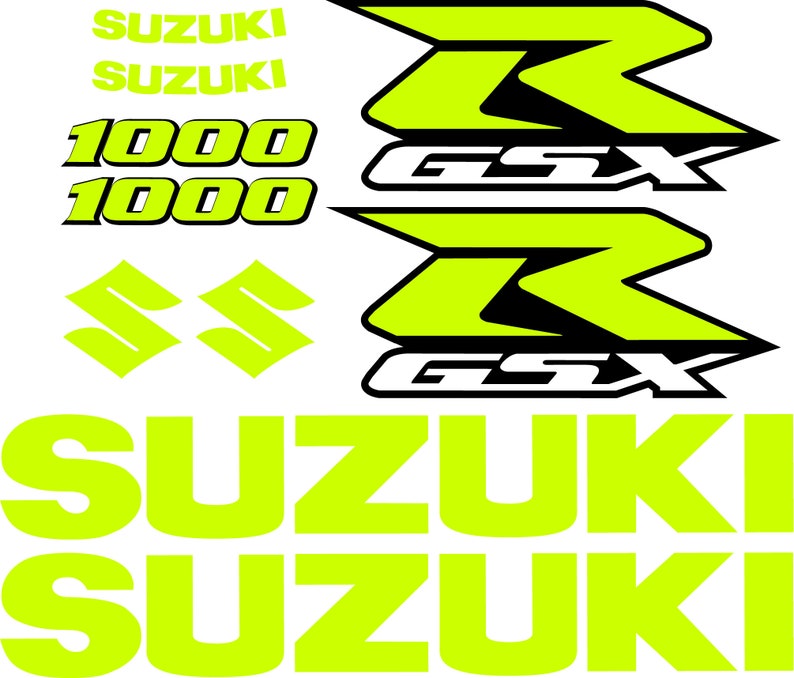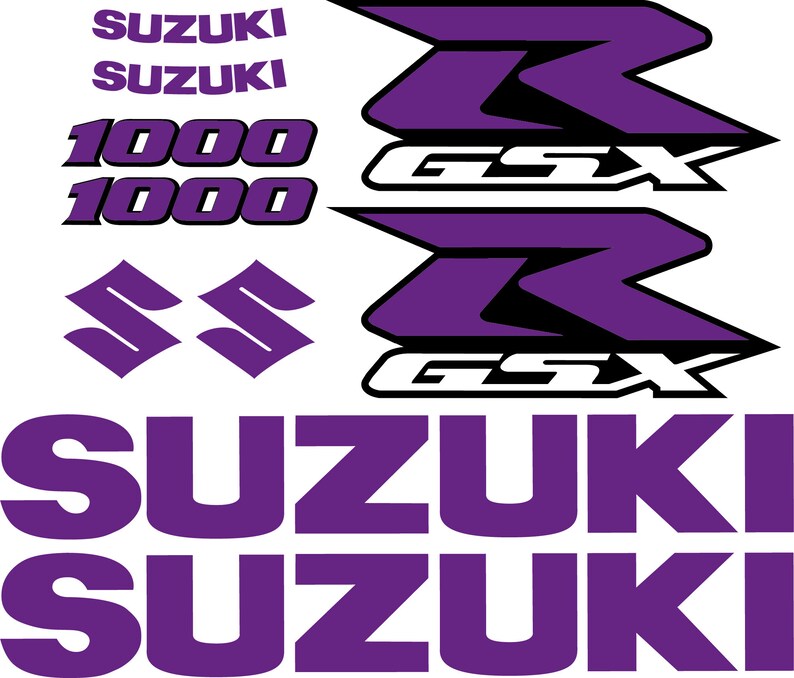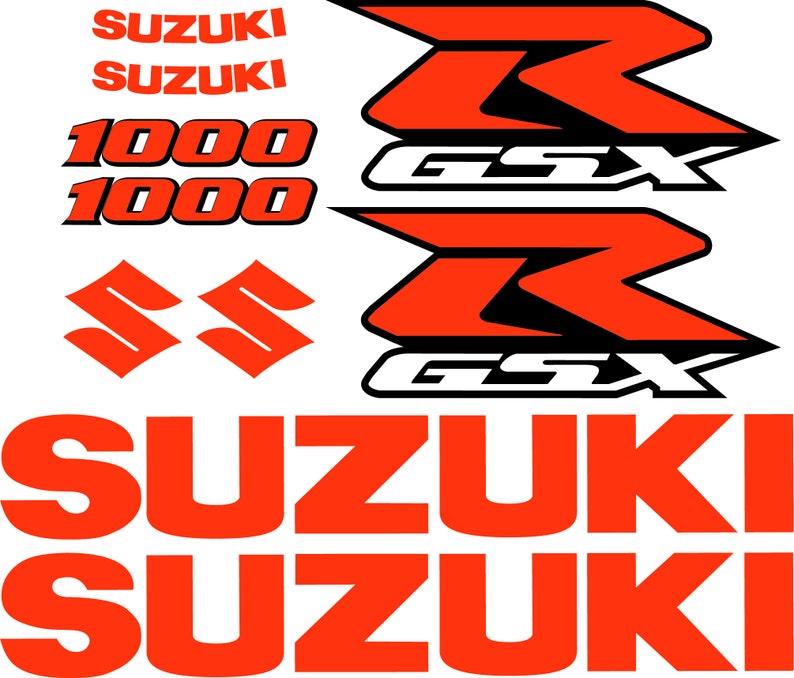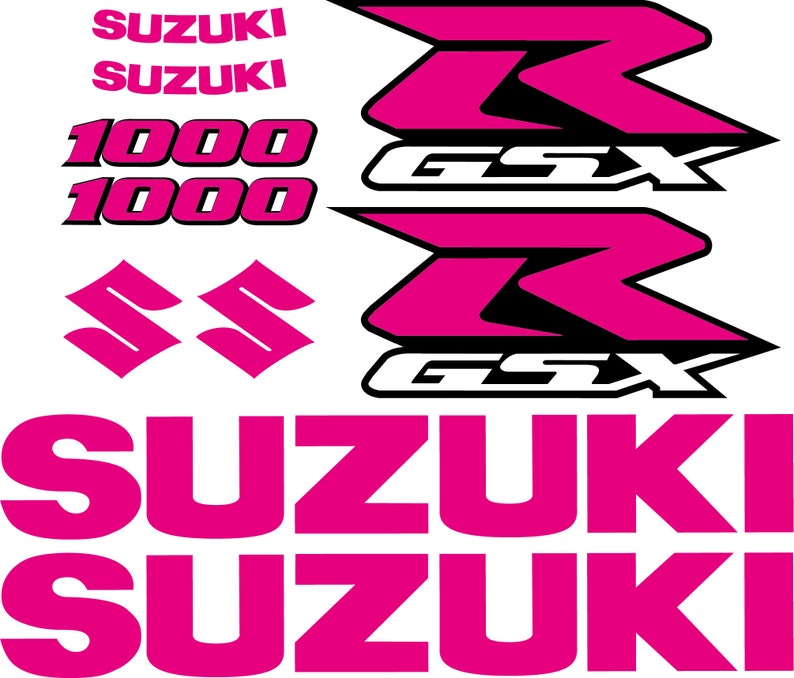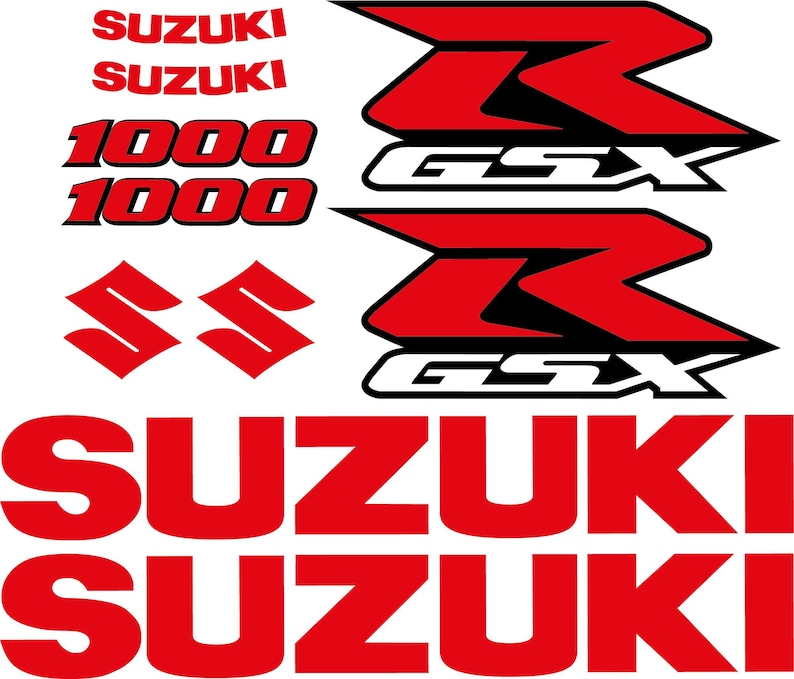 Cost: $2999 CAD